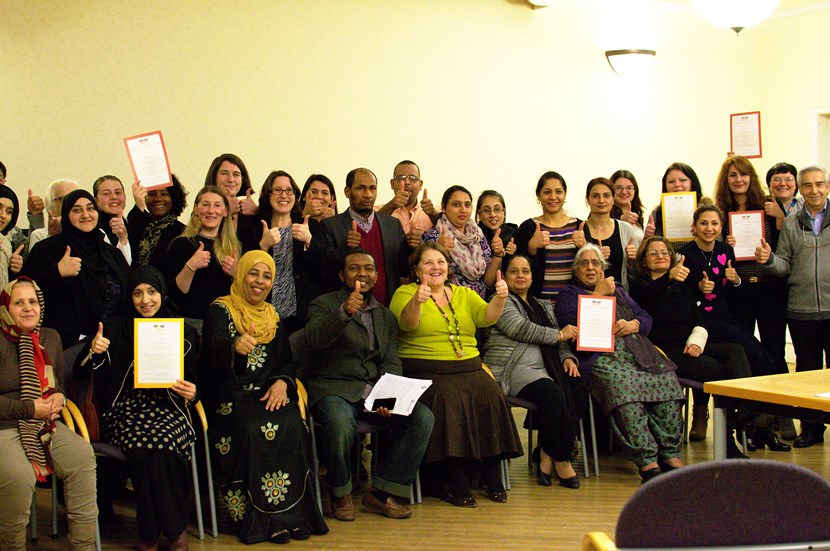 19 Feb 2016
Celebrating quality education in Leeds supplementary schools
Children and young people who attend supplementary schools across Leeds are celebrating successfully reaching the gold standard.
Leeds has a range of diverse supplementary schools across the city and this year five more schools have achieved the national Quality Framework Awards for Supplementary Schools.
Both Baltica School and Hamara Supplementary School have achieved the gold award whilst La Petite Ecole, Persian Association and Vidia Sagar Cultural Group have all achieved a bronze award.
Representatives from the city's supplementary schools attended an award ceremony to celebrate their achievements.
The awards recognise the high standards of supplementary education and quality of support provided in Leeds through the national Quality Framework for Supplementary Schools.
Councillor Jane Dowson, deputy executive member for learning said:
"We are very proud of another year of success for our supplementary schools in Leeds. Our aim is to make Leeds the best city to grow up in, and these schools are helping us to achieve this.
"We are very proud of our diverse and multicultural city and these schools are an important part of many communities by helping children and young people to develop their knowledge and understanding of their own culture and community as well as supporting additional learning in traditional subjects. I would like to congratulate all of these schools on this fantastic achievement."
The awards have been developed by the National Resource Centre for Supplementary Education (NRC). It is a national accreditation scheme called 'The Quality Framework. This is a voluntary quality recognition scheme, which is independent and peer-assessed and self-regulated. It aims to recognize, celebrate, record and improve the achievements of supplementary schools.
Supplementary schools can gain a Quality Framework Award at bronze, silver or gold levels.
These levels cover teaching and learning, governance and community engagement. Schools must complete the bronze level first to demonstrate that they have essential management and safeguarding procedures in place.
Supplementary schools can offer traditional curriculum subjects English, math and science and / or religious or cultural studies, mother-tongue classes, and extra activities, such as sport, music, dance and drama.
They are set up by local voluntary and community groups, and often rely exclusively on volunteers.